LOOKING FOR AN ELEARNING COMPANY?
WE DESIGN INNOVATIVE, CUSTOMIZED ELEARNING SOLUTIONS TO SUIT YOUR UNIQUE BUSINESS NEEDS.
Who We Are
&

What We Do

Swift eLearning and F.A.S.T. Rescue are a unique partnership bringing to the Canadian market a quality, cost-effective and 'FAST' eLearning course development experience. Our team is well complimented with subject matter expertise in effective learning content design, course development and project management ensuring an on-time and on-budget outcome that will exceed your expectations. We are passionate about creating solutions that focus on improving the skills, behaviour and performance of your people and, thereby delivering tangible results each and every time!
ELEARNING CONTENT DEVELOPMENT
LEARNING MANAGEMENT SYSTEMS
22
+
Industry Verticals Served
ELEARNING SOLUTIONS
Together, our team brings 30+ years combined experience in course development and eLearning systems. We offer customized training and eLearning solutions that will perfectly align with your organization's needs. We are experts in building innovate and cost-effective courses which involve a creative approach and fresh ideas. Most importantly, your experience from 'go' to 'go-live' will be a journey unparallel to any other … we know how to turn a complex learning challenge into a simple and painless solution!
SWIFTeLearning
&

F.A.S.T. Rescue Media Release

View our Media Release Here!
CUSTOM ELEARNING DEVELOPMENT
With over 10,000 hours of custom eLearning development, SWIFTeLearning.ca is the Canadian eLearning provider you can trust.
RAPID ELEARNING DEVELOPMENT
To expedite the course development process, we follow a rapid eLearning content development approach ensuring we meet your timelines.
FLASH TO HTML5 CONVERSION SERVICES
Our eLearning specialists team works closely with you. We understand your unique migration needs and through a consultative approach, recommend cost-effective solutions.
Our mobile learning or mLearning services help you translate learning into performance improvements.
TRANSLATION AND LOCALISATION
We can help you create diverse multilingual online learning solutions to meet your specific training needs in 30+ languages.
LEGACY CONTENT CONVERSION
SwIFTeLearning.ca guarantees high quality and cost-effective course conversions.
SWIFTeLearning can create game-based learning experiences to help you engage and enhance learner performance outcomes.
BLENDED LEARNING SOLUTIONS
We can blend both delivery models … instructional-led training and eLearning modules to create a cohesive learning experience that fits your learning culture.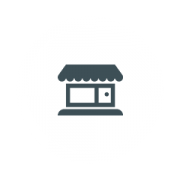 Education Institutions
& Training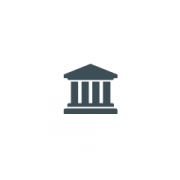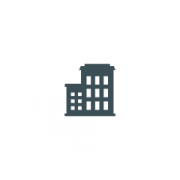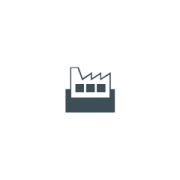 What our clients say about us
I came in on this project once the contract had been awarded to Swift. They welcomed me and explained everything thoroughly.
I found working with Mike and Amjad to be a breeze – they did what they said they were going to do, on time and within budget. When I said we need to run, they rushed.  They made sound recommendations and the end products are fantastic and engaging.
We engaged Swift initially after running into some technical difficulties with an existing SCORM and how it had been implemented into the LMS. Swift were able to come in, have those technical conversations with the LMS provider and solve the problem which made us and our client very happy.
All projects since this initial engagement have run smoothly and been uncomplicated; we'd recommend working with Swift.
I found you and your team to be attentive, timely and very professional. Your designers communicated clearly, understood my needs and did their utmost to not only meet them but as is in this case, most certainly exceeding them.
The end product looks fantastic and I am looking forward to working together on other projects that arise. From everyone here at Cabin Crew Academy, we would like to thank you and your team for the experience and the end product.
The Team at Swift were fantastic with project management, when I first started this prject it was with an employee no longer at swift. However this was not an issue and it was taken over smoothly, I'm super stoked.
Communication was great!! I had replies within hours. The quality of my induction is amazing, I cannot recommend swift highly enough, I'll be returning for more inductions soon.
Even though this was a project that spanned a very long time, Swift made their implementations and built the course very quickly. So happy! Cost effective, Great results, and a very professional product! couldn't be happier.